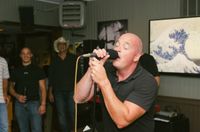 Kevin Haney - Vocals & Guitar
Raised on late 60's, early70's rock and roll by my older brother and sister has given me a solid foundation of the timing, feel and energy of the  blues, r and b , funk, and boogie woogie that has come to define the HOODOO REVELATOR sound. Doing everything from fronting power trios with BODEGA,THE KRANKTONES, AND THE BONESHAKERS  to fronting a large classic rock group with NEUROTIC GUMBO, to headlining a 10 piece horn band, KEVIN HANEY AND THE STORMIN' HORNS, has given me the experience and wisdom to know how to work for the crowd and a club owner...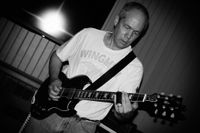 "Moe" Moriarty -- Guitar
"Moe" Moriarty learned to play while still in high school doing the club circuit in Worcester and playing every fratt party at Holy Cross, Clark University, WPI with future Joe Cocker/Robert Palmer sideman Cliff Goodwin and future international conductor Stephan Lano.While a
ttending college Moe switched to jazz and string bass and studied with Max Roche and Archie Shepp @ The Jazz Workshop and performed extensively regionally and in a jazz quartet with Peter Dammann of The Portland Waterfront Blues Festival. Later, Moe became involved in the Boston R&B circuit and performed with the likes of Silas Jr. & The Hot Ribs(BMA winner),Chris Stovall Brown, Chicago Bob Nelson and many others...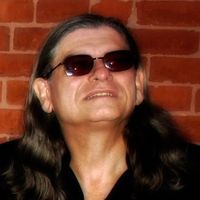 Robert Clinton -- Bass
70's Backing singer songwriters Greg Bennett, Shep & Janet JohnsonBacking the Drifters, the Ink Spots, Ben E. King & Freddie "Boom Boom" Cannon Member of the Edna Jean & Wild Country Band, Backing Jack Greene, Performing at Grand Ole Opry as New England winners of Wrangler Jeans Star Search. 80's Tour with Jimmy "Walkin' By Myself" Rogers. Member Stovall Brown Band (30 years), Backed up Madeleine Hall, Bo Diddely, Buddy Miles. Onstage with John Mayall, Roomful of Blues, Paul Butterfield, Junior Walker, James Cotton, Tower of Power 90s Band member & recorded with John Crawlin' Snake Mac. Gigged & toured with Shirley Lewis & Barrence Whitfield & the Savages. Recorded with Stovall Brown, Madeleine Hall, Chicago Bob Nelson & Betty Harris.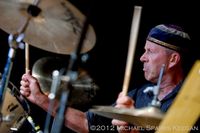 Seth Pappas -- Drums
Seth joins Hoodoo with a diverse background in rock, R&B, blues, and country music. Seth has performed, toured, and recorded extensively with many well know acts regionally and nationally including: Bo Diddely, Earl Schruggs, James Montgomery, Barrence Whitfield, John Lincoln Wright, Four Piece Suit, Robert Junior Lockwood, and many others.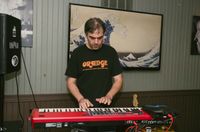 Jim Cribby -- Keys
Jim began playing piano and keyboards in his high school band and spent his early years playing all around the Boston blues scene, learning from the best. Jim has gone on to play professionally for the last 30 years with a variety of original and cover bands with many different influences, including rock, jazz and blues. He has played everywhere from small clubs to giant festivals, including headlining venues such as BB kings in NYC and Higher Ground in Burlington, Vt. In recent years, Jim has been playing with Premiere tribute bands as well as touring from the northeast to Nashville,TN. Jim is a high energy player who always "brings it" to the people.